When I was 7 years old my mother gave me 2 new t-shirts inspired by the Women's Movement of the 70's:  "Ms." and my favorite, "The Future Is Female".
In September 2010 at the Vancouver Peace Summit the Dalai Lama revealed that he was a feminist and he believed that "Western women will save the world."  That declaration resonated with me then and more than ever, now.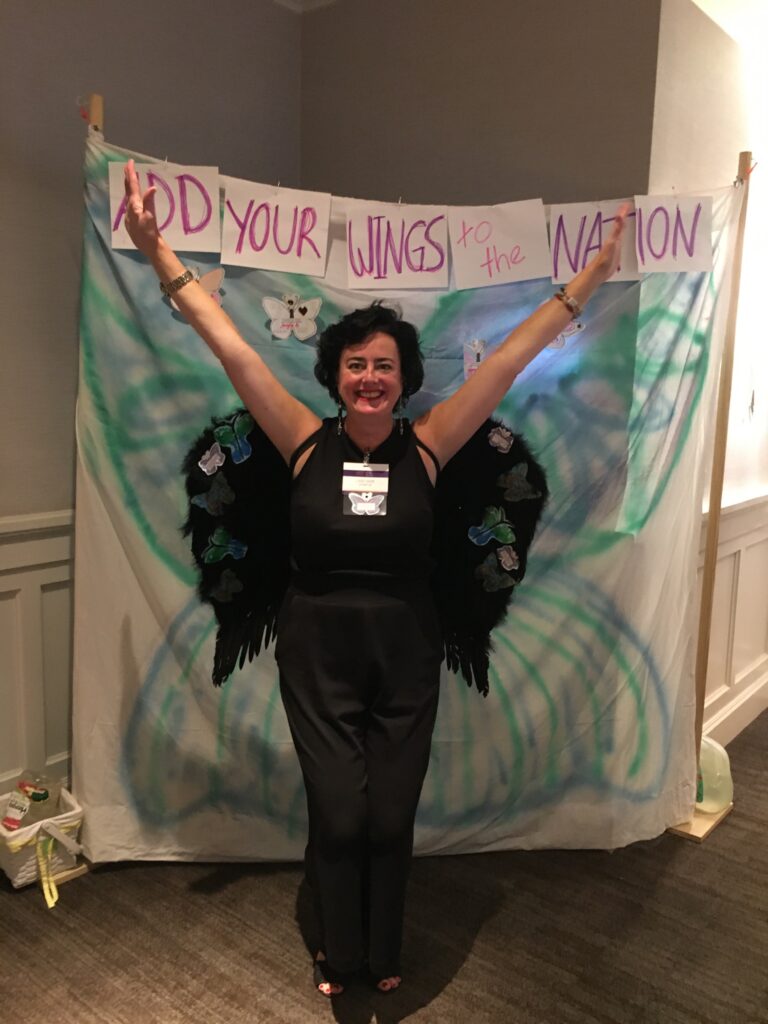 We are experiencing first-hand a time in history like no other.  We have an extraordinary opportunity to be an integral part of something historic that has been evolving for over a hundred years and will dramatically impact the next hundred years.  In order to make the most of this moment individually as women and collectively as womanhood we must overcome the internal and external obstacles that have held us back and prevented us from taking our rightful places as leaders in the circles of power:  government, business, industry.  

In National Geographic's "Genius Aretha" there's a scene where a conflicted Aretha Franklin sits with Dr. Martin Luther King.  She's constantly forced to choose sides between her husband and children, her father and husband, her career and family, her own needs always coming last.  Dr. King says to her, "Every time I'm talking about freedom for our people I'm also talking about freedom of the mind.  Psychological freedom.  To achieve what we want to as a people we need to start with personal freedom."
Those words stopped me in my tracks because they perfectly capture what I've been struggling to say for the last 4 years to myself and every woman I knew.  As women, if we are to be successful individually or collectively we have to begin with ourselves, freeing our own minds of the polluted and diluted programming that has allowed us to remain 2nd class citizens.  

We each possess our own exquisite, unique gifts, talents, vision and expertise.  Some of us are further along in sharing it and supporting ourselves with it than others.  Most of us have considerably more of ourselves to contribute to the transformation of the world than we are currently expressing.  And we FEEL that deep in our core.  We want more for ourselves, each other, our children and the world.  We've been trying to do it alone; we're meant to do it together.

If this resonates with you, join my team.  I'll teach you everything I've learned about freeing the mind.  I'll help you free your mind so we can help our sisters, brothers, mothers, fathers, sons and daughters free their minds.  We'll free our minds and employ our gifts  in support of one another in every way.  Through our businesses, relationships and resources we'll boost, promote and support each other and ourselves.  Together we'll build up and believe in our own value and each other's. We'll ripple that out through everyone and everything we touch.

This will feel so "Mary Tyler Moore tossing your hat up in the air good" to each of us that every woman who hears of it will be so "end-of-the-marathon rejoicing" they'll fall into our arms.  Together, we become whatever we need to be for ourselves, our families, our mission and as a nation of women together in vision and strength.
This is a unique opportunity to contribute and develop your unique, exquisite gifts, talents and expertise to benefit you personally and professionally and to contribute in the much bigger way you've been seeking.  To find out more click on the Contact Us form to set up a conversation with Casey.  Also visit the Value Exchange tab to see which specific services and what kind of experience and attitude we're looking for.